ICO, through AXIS participates in Creas Impacto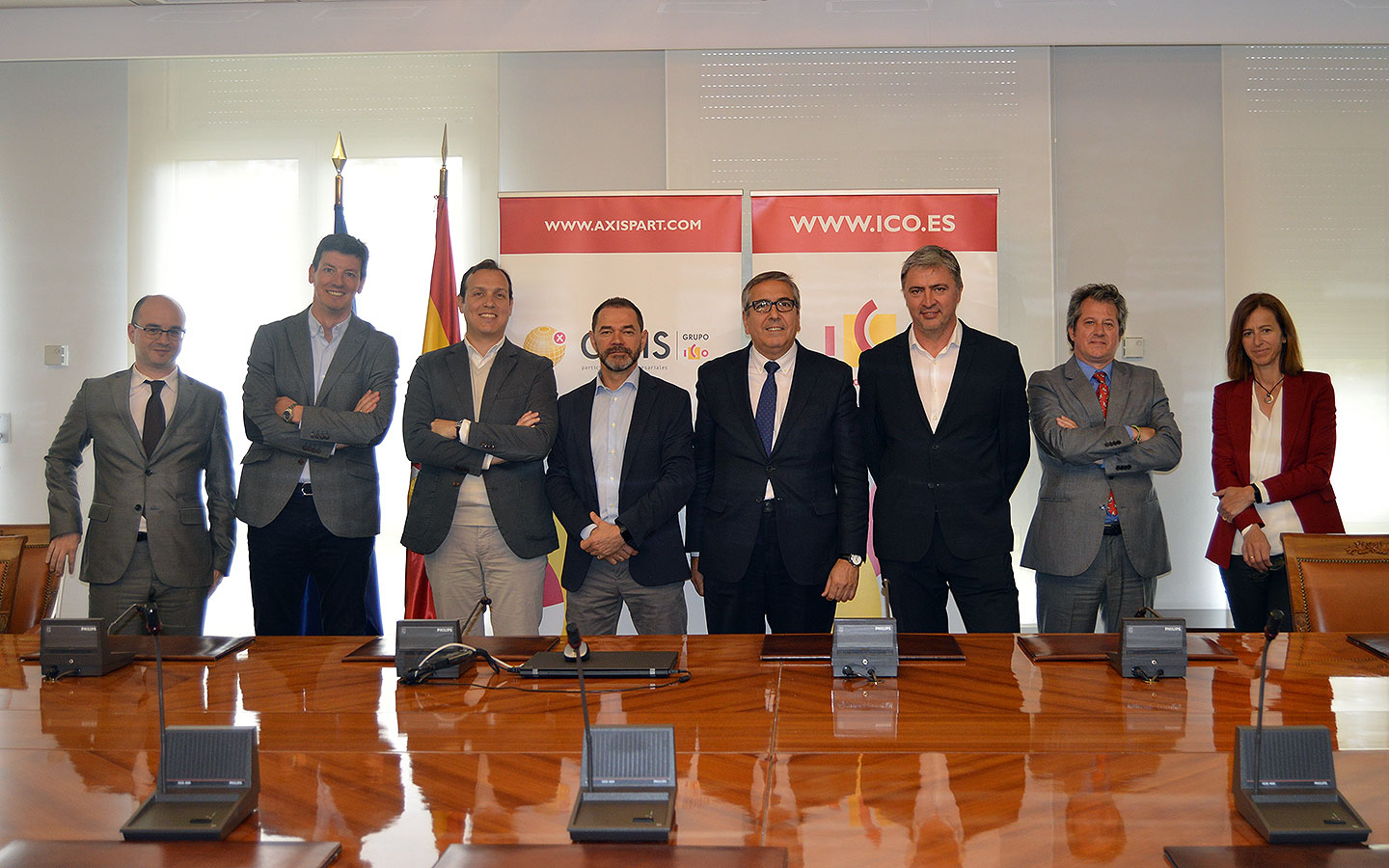 The investment, amounting to 5 million euros, will be made through Fond-ICO SME, which will channel a total of 50 million euros in the fund industry Sustainability and Social Impact.
AXIS, the manager of venture capital wholly owned by the ICO, has signed its participation amounting to 5 million euros in Creas Impact, the first institutional investment fund impact of Spain with a target of 30 million euros size, which it will support social enterprises in the growth phase.
This participation is part of the new initiative launched by AXIS in 2019, for a target of 50 million euros and under Fond-ICO SMEs, to invest in funds Sustainability and Social Impact area where the public sector has a clear responsibility of leadership.
AXIS investment in Creas Impact is aimed at small and medium enterprises focused on health and wellness, environmental sustainability, education and social innovation whose activities have a measurable social impact. Believe Impact is the first institutional investment fund impact of Spain and the first with European standards FESE (European Social Entrepreneurship Fund). The fund will invest in 15 social enterprises with a ticket of between 1 and 4 million euros per company.
Creas Impact is the first institutional investment fund impact of Spain and the first with European standards FESE
You believe it is an investor hands-on which, besides being a member of the board of directors of its subsidiaries, also acts as a partner to support financial decisions, management and strategic, while contributing to manage and scale their impact model.
AXIS This action is part of the overall strategy of the ICO, which has included sustainability criteria in all its activities and investments to promote the development of a sustainable economy Group. In this regard include the recent launch of the first issue of green bonds ICO amounting to 500 million euros, which will finance activities, investments and projects of Spanish companies that contribute to environmental protection and the fight against climate change.
Besides being a leading emitter and catalyst for the transition of the financial sector and venture capital towards sustainable economic development, ICO promotes sustainability as a guiding and transverse axis in all its facets and as an essential part of the policy of Corporate Social Responsibility.
About AXIS
AXIS is the venture capital company owned 100% by the ICO. It has more than 30 years operating in the venture capital market and offers companies capital instruments and quasi-capital to finance their growth. AXIS currently manages three funds: Fond-ICO SME business support which provides long-term expansion plans and growth through direct investment, joint investment with other professionals or indirectly through funds-investors, Fond-ICO Global – fund private venture funds that invest in Spanish companies preferably in all stages of development capital and infrastructure Fond-ICO whose main objective is to invest in transport infrastructure, energy and social environment and infrastructure.