Mitiga Solutions: Creas Impacto's latest investment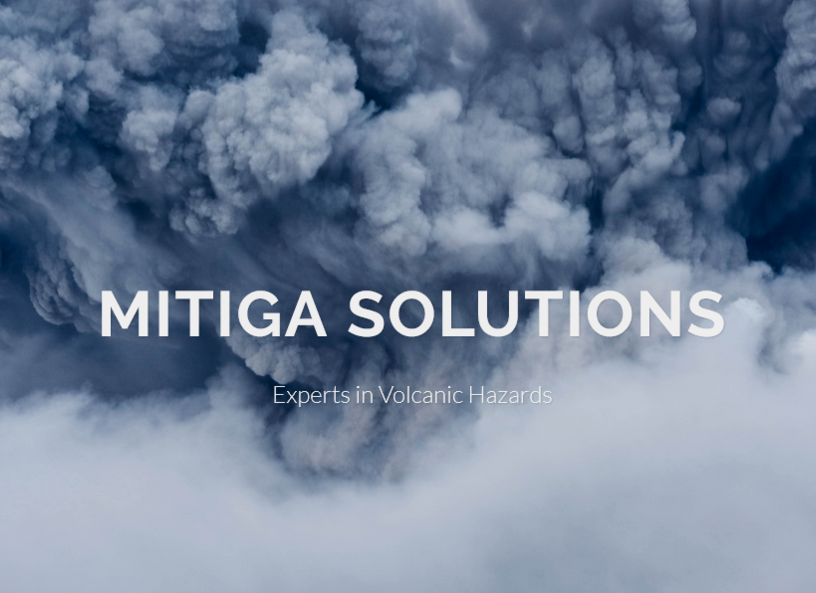 Mitiga Solutions has raised €13.25 million in a Series A round led by Kibo Ventures, with participation from Creas Impacto, Microsoft Climate Innovation Fund, Nationwide Ventures, and Faber Ventures.
Creas has joined the project to lead, alongside the team, the implementation, professionalization, and monitoring of the impact objectives co-designed with Mitiga Solutions.
The Round
Mitiga Solutions has raised 13.25 million euros in a Series A round led by Kibo Ventures and participated by Creas Impacto, Microsoft Climate Innovation Fund, Nationwide Ventures, and Faber Ventures. This is the first investment in Spain by American firm Nationwide Ventures and Microsoft's climate innovation project fund, endowed with 1 billion dollars (928 million euros).
Mitiga Solutions In Detail
"Our mission is to prevent natural hazards from becoming disasters and to push the boundaries of how their risks are managed and mitigated. But most importantly, we want to make the world a safer and more resilient place under a changing climate". Dr. Alejandro Martí, CEO and Co-founder, El Referente
Mitiga Solutions is a leading start-up in the development of technological solutions for predicting and managing risks arising from climate change. They use supercomputing and artificial intelligence solutions to mitigate climate change (by reducing carbon emissions) and increase resilience to its effects. Some of their projects include monitoring forest fires and analyzing their effects, taking into account the impact of real-time factors such as topography, wind direction, and climate variability.
The company operates in Europe with a team of 30 people based in the United Kingdom and Spain. Among its clients are insurance companies (AXA Climate, Howden Group, Willis Tower Watson), asset managers (Group Suez, INDRA, Safran), governmental organizations ( EUROCONTROL, UNDP) and non-profit organizations like the Danish Red Cross. It has published over 300 articles, led more than 50 European proposals, and contributed to research projects funded with €500m and developed with 400 partners worldwide.
Use of funds
With the capital injection from the investment round, Mitiga Solutions aims to establish itself as the reference in the sector with its tool, Climate Score, which is based on its high-resolution physics-based models and provides a 100% quantitative evaluation of multiple hazards for decision-making. It can also easily assess the impact of individual hazards on the combined score.
The acquired capital will also be used for the expansion of the Mitiga Solutions team, both scientists and salespeople globally. Additionally, it will invest in cloud architecture with the goal of increasing its revenue by more than threefold by 2023. This balanced approach between scientific rigor and commercial pragmatism positions Mitiga Solutions as a prominent player in the fight against climate change. Mitiga expects to more than triple its revenues by 2023.
The team is well-versed in this type of specialized climate risk modeling, driven by complex calculations and high-performance computing, with founding staff having about 10 years in it when they worked as researchers at the NSC.
In addition to this, nearly half (40%) of Mitiga's 30-person team holds a doctorate. (And Martí notes that the Series A funding is intended to further expand their talent pool to scale and accelerate risk modeling capabilities)." Dr. Alejandro Martí, CEO and Co-founder, TechCrunch
The Solution
"Climate change is modifying, especially, the extremes of the distribution, the extreme events, like the enormous forest fires we are witnessing, the floods, the tsunamis, etc. — we are not seeing these types of events and their magnitude  represented in these long-term distributions. Therefore, obviously, this is the impact of climate change, which means there are more events, and also the events themselves and their magnitude are larger and more severe. Therefore, traditional probabilistic models are becoming a bit outdated." says Martí in the interview
Mitiga's physics-based risk modeling involves using mathematical simulations of complex systems, applying physical laws to large volumes of data to predict risks at a specific location. Since high-quality data is not available everywhere in the world, Mitiga uses transfer learning to cover these gaps, allowing it to offer risk modeling with global scope.
"With this technology, large companies will be able to assess the climate impact of their activity. This is an issue that now greatly concerns global executives"- Alejandro Martí, La Vanguardia
Going Forward
New regulations in Europe and elsewhere, which require companies to assess the climate risks of their assets, are driving the adoption of climate risk modeling technologies. This trend is not limited to insurance companies, but also affects asset managers, financial institutions, real estate, hedge funds, among others. Martí, from Mitiga, notes that the company plans to launch a "global climate index" to help clients comply with these regulations. This becomes especially relevant as the regulations related to the EU Taxonomy came into effect in early 2023, and companies have a one or two-year timeframe to adapt.